Why volunteer at Rowan?
Rowan is a vibrant, independent, registered charity providing an arts centre and forest school for adults with learning disabilities. 
Volunteers play a key role at Rowan and help in a range of areas, including our creative workshops, our forest school Rowan Rangers, at fundraising events and in the office. People volunteer for lots of good reasons:
"Rowan is a friendly, supportive and safe place" says volunteer Veronica.
"It is the happiest place" says volunteer Mark.
Volunteers at Rowan need to be over 16, although we do have a limited number of volunteer roles for Duke of Edinburgh students working toward Bronze and Silver awards.
Find out about each volunteering opportunity by clicking below…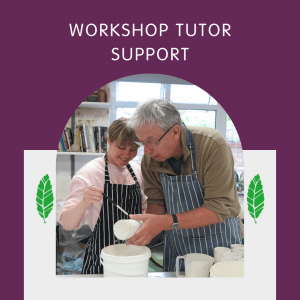 You may also be interested in...
Your support makes a big difference!
It costs over £600,000 a year to run Rowan. Can you help us?